Quality of Telephone Communications in Small Businesses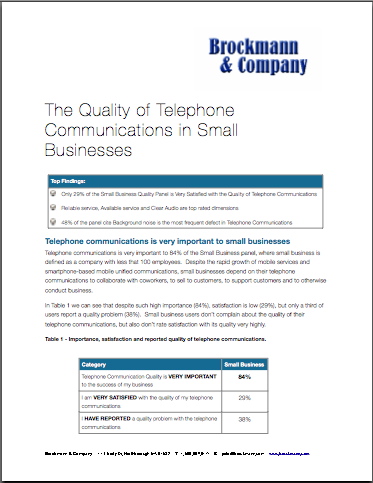 This report, based on a study of users experiences with the quality of their business telephone communications reviews the satisfaction-importance gap, the frequency of defects, the classification of defects and even what small business users on our panel consider to be the five most important factors contributing to higher quality.
Brand effects are also discussed, where a sizable proportion of small business users think less of their vendors whenever a defect occurs during a telephone conversation with them.
A third of small business panel members are willing to pay more for defect-free communications, suggesting an opportunity for differentiation for equipment vendors, resellers, managed service providers and hosted service providers provided they can prove their impact.
This post has already been read 0 times!
Edit