The Meaning of Telepresence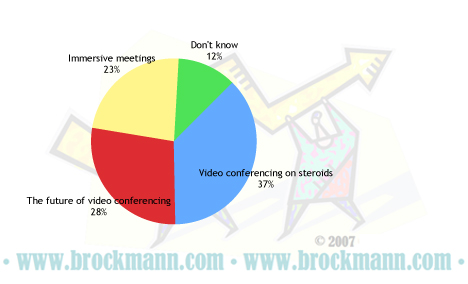 What does 'telepresence' mean to you?
In a poll of 43 Brockmann & Company visitors in October 2007, most have opinions about where telepresence fits. For a third, it's video conferencing on steroids. For nearly a third, it's the future of video conferencing, while for a quarter telepresence is immersive meetings.
This post has already been read 0 times!
Edit