Sample Mobile Unified Communications RFP Questions – Word document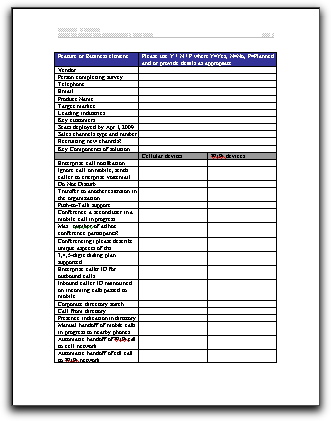 Mobile Unified Communications promises to deliver all of the functionality of an enterprise desktop phone onto a mobile device in the pocket of all manner of enterprise employees. This Microsoft Word-based feature questionnaire provides the basis for key questions that discerning purchasing professionals ought to ask of potential vendors providing solutions for Mobile UC.
Of course, other questions also need to be asked, such as pricing, support models, business practices for upgrading to new devices, reference accounts and specific integration requirements with your business communications environments and practices.
This is a complement to the Buyer's Guide for Mobile UC and the Mobile UC Market Landscape.
This post has already been read 0 times!
Edit