Making Microsoft Users More Mobile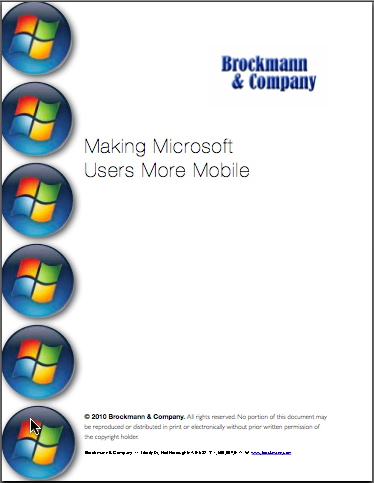 Microsoft unified communications users represent a sizable segment of the Mobile UC Panel and yet are disadvantaged in their approach to mobility despite the synergies that Microsoft has been promoting for many years with their Windows Mobile offering.
Some key findings:
None of the panel members using Microsoft UC products and services are also using Microsoft Mobile.
35% of the Microsoft users plan to deploy iPhones within the next six months, only slightly higher than our Mobile UC Panel.
Top Performers had the Technology, Organization and Processes in place to deliver higher business performance than Microsoft UC users. In particular, Top Performers had 41% higher customer satisfaction, 2.4 x more employee satisfaction and 59% higher green-ness than Microsoft UC users.
This report also includes recommendations that can help Microsoft UC users improve the business performance of their organizations.
This post has already been read 0 times!
Edit