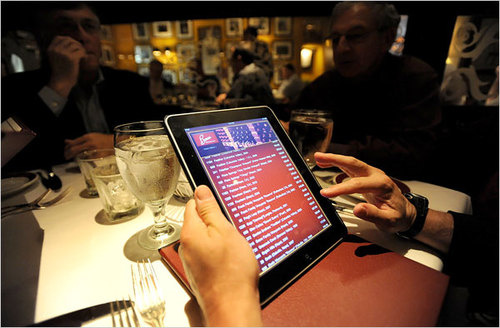 Most people don't really know wines, but access to online reviews makes it more productive for users to choose wines with confidence that fit their dining goals.
Gizmodo reports that one Atlanta restaurant with 1,350 wines in their cellar used iPad wine list to sell 35% more wine. This goes far beyond the novelty factor of having a cool interactive device to help select your wine for the evening.
I fully expect more special purpose applications of tablet devices such as this one where a strong case can be made for productivity improvement lead by better informed and therefore more satisfied customers and stronger customer service.
This post has already been read 0 times!
Edit