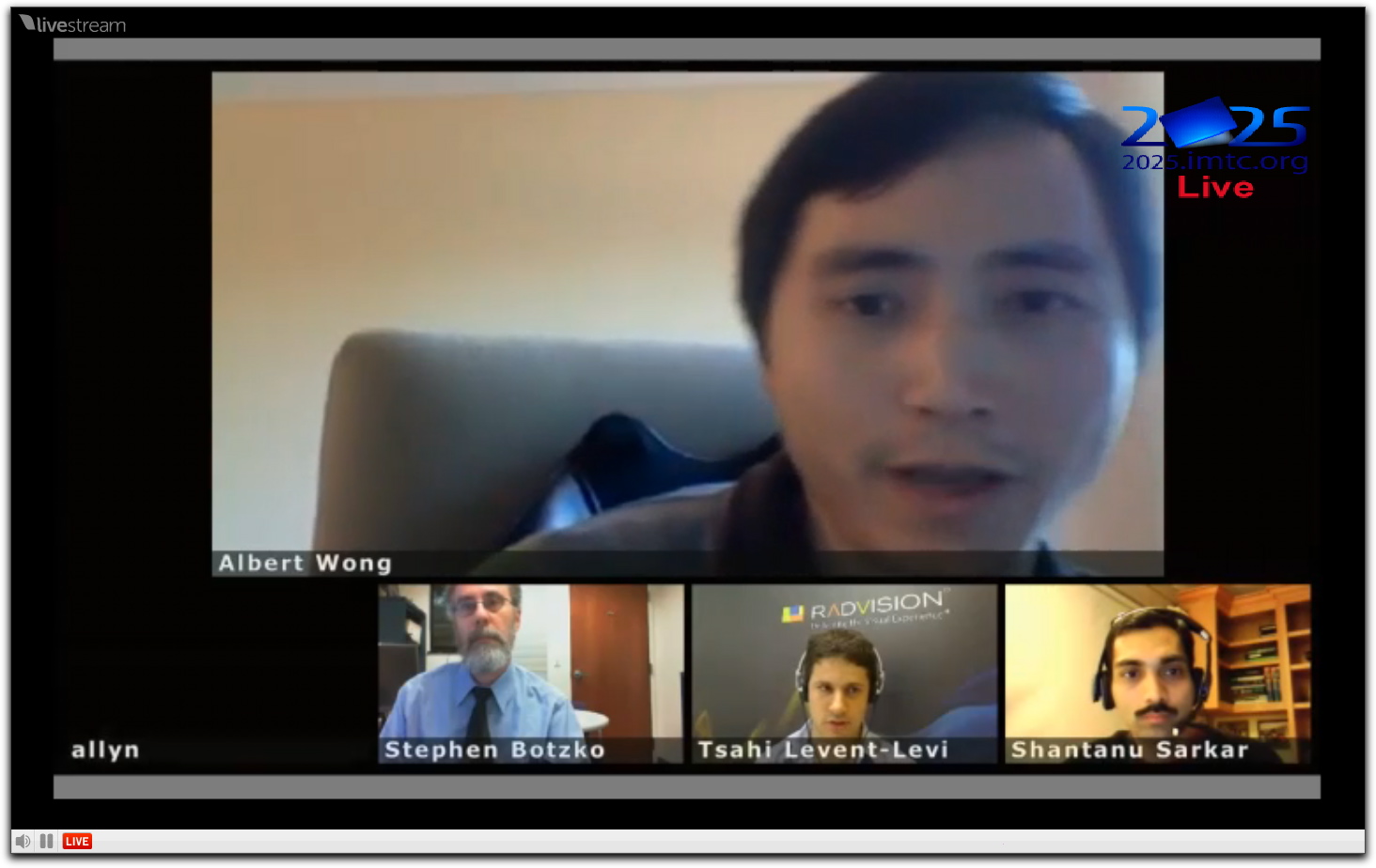 I attended the second day of the IMTC 2025 live event, held online last week. It was two 1/2 days of live desktop video conferencing sessions and two 1/2 days of replay desktop video conferencing sessions available to registered participants in a browser.
The premise of the event was to answer the question 'How will online technologies impact your life and career in 2025?'
One of the sessions I attended involved discussions around IPTV and metadata. There are solid business and technical reasons for IPTV service providers to be able to provide information about the stream they are serving up that helps users and the network manipulate the experience. Sort of the same benefit that out-of-band signaling afforded the public telephone network three decades ago: new services, efficiency gains, higher call completion rates and ultimately higher service quality and reliability.
Quality was solid and the service ran without interruption or degradation in image or audio quality. Sessions used a voice switching mode where the speaker got the big screen and the other participants got the smaller screen. Video clips played between sessions were provided by the IMTC sponsors: RADVISION, LifeSize, Pravda Media and Livestream.
This post has already been read 0 times!
Edit