Business on Mobile – 8 – Product(ion)
187 mobile professionals provided insights about their mobile phone usage over the summer 2006. The product, service and production professionals take and make some of their calls for business purposes on their mobile phones.
For Product, Service & Production professionals, what percentage of business calls are made from or received on the mobile phone?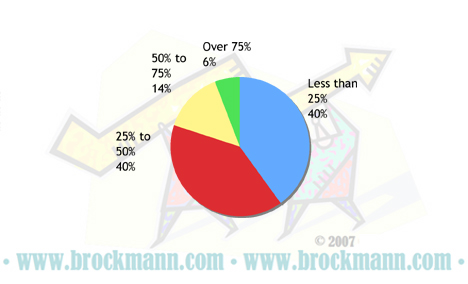 This post has already been read 0 times!
Edit