Peter Brockmann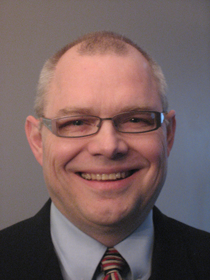 the developer of this site, is currently a Genius at Apple Inc.
Before joining Apple in October 2011, Brockmann was President of Brockmann & Company, a high tech analyst and consulting company that researched the impacts and issues in the business communications experience. Clients served included AT&T, Avaya, Cisco, Sendio, RIM and others. A frequent writer, analyst and presenter on issues and opportunities in communications technologies, Brockmann offered unique insights into how communications and computing technologies changed business and changed our work lives.
Prior to forming Brockmann & Company in 2006, Brockmann was the Senior Vice President of Sales, Marketing and Business Development for FirstHand Technologies, an innovator in mobile VoIP software. Brockmann also worked at 3Com where he was responsible for the product introduction of the 3Com Convergence Applications Suite as the Vice President, Enterprise Voice Solutions Marketing, was Vice President Marketing for bTrade and co-founder of A4 Networks Corporation, a startup focused on business-to-business process automation software, sold in 2002 to bTrade.
Before 2001, Brockmann held various executive, product marketing, and business development positions at Nortel in customer relationship management software, enterprise data products, and enterprise telephony businesses. In 1998 he served as an expert witness before the United States Department of Justice and the European Commission during inquiries into the Nortel Networks' acquisition of Bay Networks.
An accomplished pianist, Brockmann has an MBA from McMaster University in Hamilton, Canada, a Bachelor of Engineering Science from the University of Western Ontario in London, Canada, and a piano performance degree from the Western Ontario Conservatory of Music in London Canada.
This post has already been read 0 times!
Edit