TANDBERG Demonstrates Interoperability With Cisco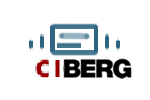 Here we reveal an interesting take on the Cisco-TANDBERG merger and thought, not only should the company's logo change, but so should the slogan, "The Human Network." Maybe the better approach ought to be "Resistance is Futile."
It should come as no surprise that TANDBERG has figured out how to interoperate with Cisco TelePresence equipment. In a surprise (NOT) announcement, TANDBERG demonstrated telepresence interoperability between TANDBERG Telepresence and the Cisco CTS 3000. This is the first, non-Cisco (for a short time I believe) interoperability implementation that uses the Cisco-developed and released for free, interoperability method – Telepresence Interoperability Protocol.
Congrats to TANDBERG engineering for quickly implementing this and demonstrating it BEFORE the merger is completed.
Why Should TANDBERG Announce This Now, Before The Merger's Completed?
Here's a couple reasons:
1. TANDBERG needed to explain to TANDBERG customers that the flagship (and really cool) T3 Telepresence suite will survive the merger.
2. TANDBERG and Cisco needed to demonstrate a willingness to enable interoperability, a tactic sure to please the anti-trust regulators (in Europe) who may be wavering on granting approval for this deal. Of course, enabling TIP for Polycom would make the regulators feel even better, but that depends on Polycom more than on TANDBERG or Cisco.
This post has already been read 0 times!
Edit