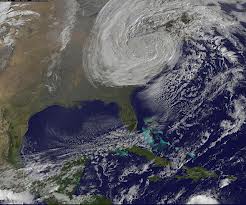 Well, she's passed. What a storm it was, too.
In 01532, central Massachusetts, we got rain on Sunday and then stormy on Monday. The Mall and airports were closed on Monday, so we got the day off. Our neighborhood lost power Monday, October 29, 2012 at about 7:40 pm. It took a while for Anne and I to get adjusted to the quiet time. Desert and snacks for dinner, by candlelight.
We managed our flushes to avoid having to drag pails of water up to our bathrooms since our home water supply is provided by electrical pump and well. Going to bed early meant we were able to watch "School of Rock" on my iPad. School of Rock with Jack Black and Mike White is hilarious and a real jem of a movie – kids can do anything and was something I downloaded years ago. Glad to be able to share it in such rare circumstances.
Tuesday was powerless and reminiscent of October 2011 when David and I went to work without having had a shower – only a clean shave and a towel bath. Work was crazy, since the store had been closed for a day and a half. Customers were in good spirits and very patient. I did ride my motorcycle, because it was a beautiful sunny fall day when I left, but like all hurricanes it was unpredictable. At 8 pm when I left, there was tumultuous rains, so I took a deep breath and put on the rain gear. And, as it turned out, as I was motoring carefully down the Pike, my wife, in a towncar came up behind me. Her passenger shouted "Hey, there's a motorcycle" and Anne replied, "I think that's my husband!" My Hail Mary's on the Pike were clearly answered.
When I returned home, I discovered that power had been restored and a few lights were left on – some intentionally, some inadvertently, all welcome.
This post has already been read 0 times!
Edit