Nortel Chapter 11 Update – June 22, 2010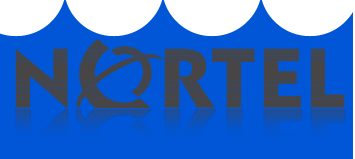 Nortel, despite its selloff of the operating divisions to Ciena, Avaya, Ericsson and Genband is still struggling with making its disbursement plan (sub. required) deadlines set by the Bankruptcy Court, according to the Wall Street Journal.
The latest word is that the company wants to end health care and life insurance benefits for 4,000 US retirees and their dependents and cut off long-term disability payments to another 280, generating savings of $1 million/month. In the US, Nortel's health care benefits were self-funded as opposed to purchasing or subsidizing employee purchases of insurance from various insurance providers. During my tenure with the firm in the US (1995-2001), the co-pay portion of the program increased.
The Journal reports that the cash vs liability tally is even with about $5.5 billion in 'liabilities subject to compromise' including $3.9 billion in bond debt and cash and proceeds being $5.5 billion. Of course, eliminating this $700 million liability, and assuming the $22 million complaint against the Avaya-Nortel tussle over inventory accounting writedowns or lack of that, creditors should be expecting checks soon. Of course, Congress does insist on an 18-month time limit to being in Chapter 11 (Nortel filed January 15, 2009) which ends July 15, 2010.
The plan is due July 14, but the company wants to meet the goal in two stages. Stage 1 is to deliver its reorganization plan on or before July 14, and then deliver a disclosure statement specifying who gets paid how much September 3, 2010.
Some speculate that the company will reorganize as a patent licensor, estimated to be valued at $1 billion.
This post has already been read 0 times!
Edit