Nano-sales of Wireless Creates Opportunities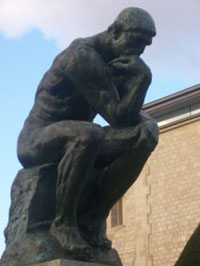 In 2000, I was invited to participate in a Forbes event in Paris. It was a spectacularly chic affair. My employer at the time was a big advertiser and sponsor of the event, I believe. I met the president of Dell, the CEO of LSI Logic and other senior executives who were there from well known companies. We were feted in luxurious and famous surroundings and treated to presentations by the CEO of luxury goods manufacturer LVMH and dinner at the Rodin Museum. During the breakout sessions, there was one presentation by a charming Internet finance guru who spoke about how microloans – loans of $10 or so – were changing the lives of thousands of woman and their families in southeast Africa.
I've never forgotten that experience, and when I read Sarah Childress' story 'Connecting with the Developing World' in the August 28, 2007 Wall Street Journal, I quickly connected with the Millicom model. This Luxembourg-based mobile operator with operations in Latin America, Africa and Asia, has seen their stock appreciate some 2.6 times since 2004 on the strength of its marketing in developing markets.
Their plans are counted by the second compared to counting by the minute. Their prepay option, e-PIN, lets customers pay cash to a local reseller who SMSs in the phone # to be replenished and the # of minutes to purchase. They also allow customers to give minutes to other customers. Customers with zero balances can send free SMS to other customers asking them for minutes. These convenience features made subscribers rise 84% and revenues 91% within one year.
In 2008, the company plans to introduce ring tones. Thinking small pays really well.
This post has already been read 0 times!
Edit